[Trigger Warning: Domestic abuse, rape/sexual assault, violence, language]
April 11 marks the beginning of the Johnny Depp vs. Amber Heard trial in Fairfax, Virginia. Just under two hours northeast of the James Madison University campus, celebrities including Johnny Depp, Amber Heard, Elon Musk, James Franco, and more will be appearing in a courthouse either in person or via zoom (Patten). Over the past year or so, this lawsuit trial has been pending and postponed a variety of times, but seems to be finally happening. You may be questioning what exactly went down to cause all these celebrities to be flocking to Fairfax, Virginia this month, and why this is a feminist issue that you should be aware of.
Original Accusations
In 2016, Amber Heard, actress featured in Aquaman, filed for divorce from Pirates of the Caribbean actor, Johnny Depp, and "obtained a temporary restraining order against the Oscar-nominated actor" whom she claimed became violent with her throughout their relationship, particularly when intoxicated (Sarkisian & Ntim). To make matters worse for the actor, Johnny Depp was as notorious for his drinking as he was praised for his acting in the industry.
When the divorce was finalized in 2017 (Sarkisian & Ntim), Amber Heard reassured the court and the public that the multi-million dollar settlement she received from Depp would be distributed amongst charities, while nearly the entirety of the amount still, in 2022, remains unaccounted for and not donated. To this, Johnny Depp claims that Heard pocketed the money selfishly, while she contends that she is using the sum for legal fees (Ruby).
Returning back to 2018, the actress filed many written statements to courts and various newspapers, both in the States and abroad, claiming that she had seen it all from her husband, "punching, slapping, kicking, head-butting and choking," and often feared for her life (Associated Press). She recalls many situations in which she fell victim to domestic violence, accusing that her life was even threatened on various occasions (Associated Press).
One of the Newspapers that she offered commentary to was The Washington Post, which led Johnny Depp to sue Amber Heard for libel, or false defamation, in Virginia, seeing as the papers were written and published in the Northern Virginia county of Fairfax (Finley).
Though she had claimed about being abused prior to the newspaper articles, the news seemed to hit the market differently in 2018. As a result, social media became a hot zone for Johnny Depp hatred. Cancel culture called for the end of his career, and many feminists used the opportunity to discuss domestic violence. Johnny Depp was dropped from the Pirates of the Caribbean franchise by Disney in the same year. Though The Walt Disney Company cited other reasons for dropping Depp from the series, it was largely speculated that Ms. Heard's accusations were the direct cause. He was hired for a role in J. K. Rowling's Fantastic Beasts, and the author was heavily criticized for hiring him despite the allegations (Stolworthy). To this he stated, "[she] has seen the evidence and therefore knows I was falsely accused, and that's why she has publicly supported me (Stolworthy)," though he was later dropped from the franchise (FP Staff). By the looks of it, Johnny had lost his career.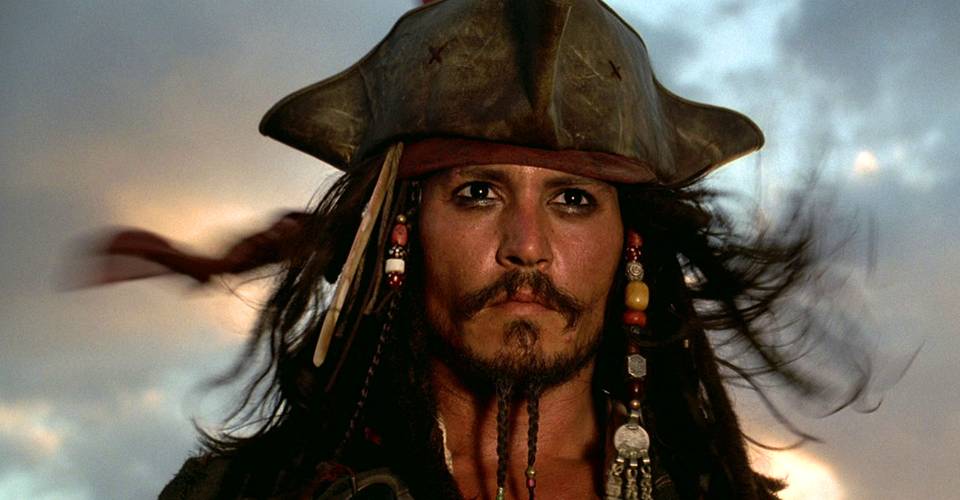 Johnny's Side
Things began to change in 2020, when an audio file was released of Amber Heard admitting to Johnny Depp himself, while they were married in 2015, that she had "hit" him amongst other things (Sarkisian & Ntim). Amber is heard mocking her then-husband for texting friends for help during her violent outburst, and she admits to lying to that friend about what went down. Depp continuously repeats that she came after him and that he needed help.
Furthermore, she can be heard saying the following:
"I fcking was hitting you!" "You're a fcking baby!"
"Grow the fck up, Johnny!" "I did start a physical fight." "I can't promise you I won't get physical again. God I fcking sometimes get so mad I lose it."
The full audio is a very long clip that can be found online, but these quotes have been taken from the following shortened, highlighted footage: https://www.youtube.com/watch?v=Lc4hf4w7QXA
In this video alone, Heard tells Depp that no one will believe that he can be a victim of abuse or that she, a small woman, could be a perpetrator. She belittles him by calling him a "baby" and mocking him for calling for help, though she claims to have done the same in previous fights according to her newspaper statements (HyperEntertainment).
In the full version, Johnny mentions an incident in which he claims that she threw a bottle at him, severing the tip of his finger, to which she doesn't respond. His bodyguard recalls when Johnny told him "she just cut my finger off" following the incident. In the public eye, she later claimed after the footage was released that she was using a plastic phone in self defense against him, and when it shattered it accidentally sliced his finger. It has been proven that he did indeed lose the tip of his finger, which has been since sewed up, in her presence, but which story to believe will be settled in court (Quinn).
To originally back-up her accusations, Amber Heard released a collection of photos that depicted her with bruises and evidence of Depp's abuse. Those have since been questioned as potential "fraud" or being "fabricated" seeing as they do not line up with her stories or her witnesses, and they also appear to be fabricated. Johnny Depp, who released photos of his own, has been granted the right by the courts to look into phone and photo records to see if this is the case. So far, there are no accusations against the authenticity of the photos that he himself released (Ashford).
Who's Supporting Who
While Amber Heard still has many prominent names coming to speak on her behalf, such as Elon Musk and James Franco, she lost one very important friend, activist, and supporter once the tapes revealing her verbal abuse were leaked. Heard was relying on Amanda de Cadenet, a prominent feminist and #MeToo activist, who originally was set to speak on Amber's behalf as she "believe[s] womxn who speak up about domestic or sexual assault" as a survivor herself, but then removed herself from the case following the audio recordings going public. De Cadenet claimed she had been "misled" and was not told the whole truth from her longtime friend, Amber Heard, with whom she no longer speaks due to a lack of trust. De Cadenet says she hopes Heard "seeks help," and although she doesn't know the truth for sure about what happened between the former couple, she yearns for both parties to heal and for the truth to come to the light (Ashford).
Heard also wanted to rely on Kate James, her former personal assistant, but lost her from her corner, just as she did with Amanda de Cadenet. During a trial in the United Kingdom against another newspaper Depp's team sued for libel, Amber Heard excused her behavior as being a response to surviving sexual assualt and rape in the past, though not from Johnny Depp himself but another perpetrator. Kate James alleged that the specific story Heard used in court was "referred directly to a violent rape that occurred to me 26 years ago and she twisted it into her own story and she used it for her own use." She also claimed that while she was Amber Heard's personal assistant, Heard would call at all hours of the night, often intoxicated, and would leave "abusive" text messages and voicemails (Barraclough).
Seeing as she lost vital supporters in her case, Heard hired a private investigator used by various celebrities to "dig up dirt" on Johnny Depp concerning his character or behavior surrounding women. The P.I., Paul Barresi, says he "went to the US, France, Italy, Britain, everywhere that Johnny Depp roamed" and spoke to "people, who knew him going as far back as three decades ago," and couldn't provide Heard's team with a shred of useful information that they wanted. He said everyone instead spoke of "[Depp's] ever flowing outpouring of generosity and tender heart," though Barresi personally claimed that Depp's "entourage" was "disgusting" (White).
As for Depp, he's had some women that he's worked with and/or had a relationship with come forward in his defense.
Winona Ryder, who had a near five-year relationship with Depp in the 90's, said, "I do not want to call anyone a liar but from my experience of Johnny, it is impossible to believe that such horrific allegations are true. I find it extremely upsetting knowing him as I do." She notes that he was "never abusive at all" and contends that "[she] only know[s] him as a really good, loving, caring guy who is very, very protective of the people that he loves" (Pasquini).
Similarly, Penelope Cruz spoke of being his co-star in a few films as well as being "great friends." Cruz recalls him as being one of the "most generous people" she knows and is grateful for his support to her and her husband throughout filming Pirates of the Caribbean: On Stranger Tides in which she was 6 months pregnant (Zilber).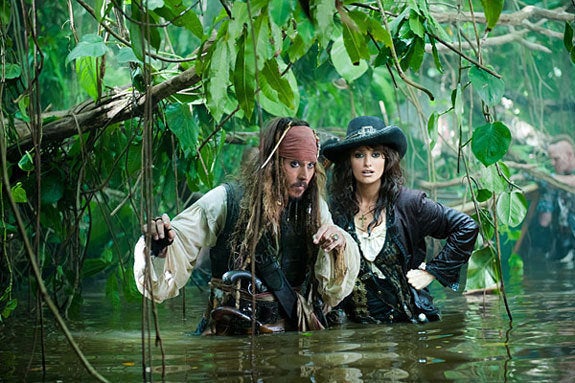 Cancel Culture
This long legal battle and topic of domestic violence has led to an unending online dispute surrounding "Cancel Culture." Johnny Depp has spoken about the topic on many occasions, both online and in public speeches, seeing as Heard's allegations have cost him his career. Depp expressed his opinion that "nobody is safe from "cancel culture or this instant rush to judgment" (Steinbuch).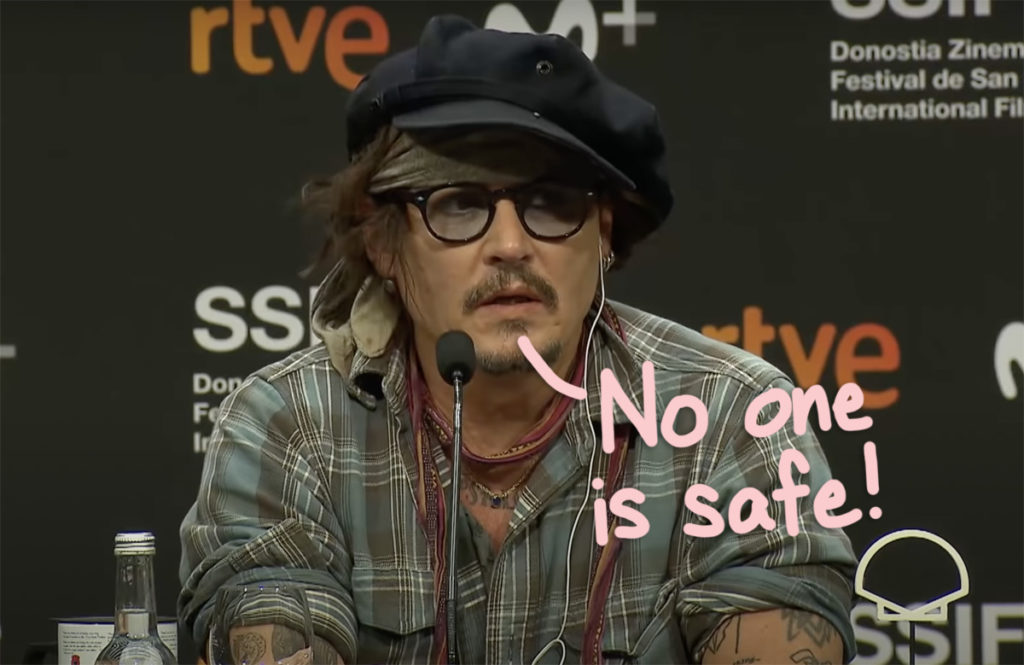 Since the leaking of the tapes and some social media posts calling for Heard to be fired from her franchises just as Johnny was, the actress has also spoken out about her concern surrounding her career moving forward (Steinbuch).
It is hard to dispute "Cancel Culture" and find common ground. Most people would agree that certain people, especially celebrities, cross a line or do something so unforgivable that they should no longer be supported, but where is that line? When do we decide to separate the artist from the art? When do we forgive? And when do we forget?
We must also decide, when do we instantly cancel someone? Or, even in the media, do we vouch for innocence until proven guilty?
In this case, there is also a situation of hypocrisy. When Heard's allegations against Johnny made it to the public's eyes and ears, he was immediately "canceled" and boycotted from Hollywood. Yes, you can still see his movies like Pirates of the Caribbean or Dark Shadows on a streaming service, but chances are, you will not be seeing him featured in a new movie screening at a theater near you anytime soon.
And as for Amber? When the allegations against her, followed by the releasing of the audio tapes, hit the market, it seemed Hollywood didn't bat an eye. Sure, there were tweets here and there calling for the end of her career or calling out her perpetuating verbal abuse, but she was allowed to continue her career in Hollywood in franchises like Aquaman.
How We Discussed Abused Men vs. Abused Women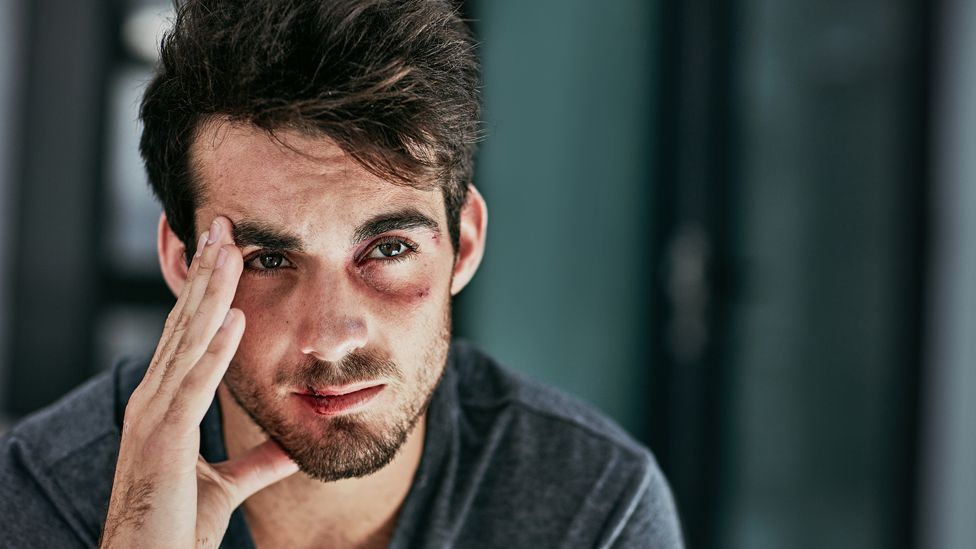 One main issue that feeds into the hypocrisy of this domestic abuse case is how we discuss abused men in contrast with abused women. Whenever I see programs, flyers, and commercials that help victims of domestic violence, they are always targeted towards women as the victims and men as the perpetrator. Though women are most commonly the victims of domestic violence, what about the men who are abused? Or what about the relationships that are toxic where both parties engage in violence of some sort?
In many cases, women get the shitty end of the deal, but when it comes to emotions and highly distressing situations, there is a double standard between men and women. Mostly due in part to the patriarchy and toxic masculinity, society has told men that they are not allowed to be emotional beings in the way that women are. Crying, asking for help, and not accepting a woman's advances are all looked down upon in the male world. Men are expected to "be a man" and take things as they come, not dwell on things like "melodramatic women" supposedly do.
This double standard is exactly why Amber Heard called Depp a "baby" for walking away from an escalating situation. It is why she mocks him for calling for the aid of a friend, when no one would belittle her for doing the same (HyperEntertainment).
Wrap-Up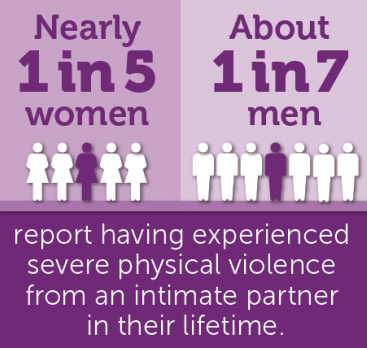 Regardless of any situation, except perhaps self-defense, violence should never be the answer. Furthermore, no one should turn a blind eye to abuse, regardless of sex or gender identity because anyone can fall victim to emotional, verbal, sexual, and/or physical abuse.
As for the Depp vs. Heard case, we may never know what down between the couple. From the evidence presented in courts or online, there could be one perpetrator, or maybe both are at fault. There is so much to be said and learned from cases like these.
If you know anyone who may be suffering from domestic abuse and violence, do not be afraid to lend a hand or seek help.
References
Ashford, Ben. "Amber Heard Admits to 'Hitting' Ex-Husband Johnny Depp and Pelting Him with Pots and Pans on Tape." Daily Mail Online, Associated Newspapers, 31 Jan. 2020, https://www.dailymail.co.uk/news/article-7947733/Amber-Heard-admits-hitting-ex-husband-Johnny-Depp-pelting-pots-pans-tape.html.

Ashford, Ben. "Prominent Metoo Activist Amanda De Cadenet Drops Her Support for Amber Heard." Daily Mail Online, Associated Newspapers, 25 June 2020, https://www.dailymail.co.uk/news/article-8456747/Prominent-MeToo-activist-Amanda-Cadenet-drops-support-Amber-Heard.html.

Associated Press. "Amber Heard Accuses Johnny Depp of Abuse during Relationship." VOA, Amber Heard Accuses Johnny Depp of Abuse During Relationship, 20 July 2020, https://www.voanews.com/a/europe_amber-heard-accuses-johnny-depp-abuse-during-relationship/6193091.html.
Barraclough, Leo. "Amber Heard's Former Assistant Alleges Actor Appropriated Her Story of Being 'Sexual Violence Survivor'." Variety, Variety, 16 July 2020, https://variety.com/2020/film/global/amber-heard-johnny-depp-assistant-sexual-violence-survivor-1234707688/.
Finley, James. "Johnny Depp's Lawsuit against His Ex-Wife Moves Forward in Fairfax County. Here's Why VA's Legislators Haven't Been Able to Stop Lawsuits like His." Northern Virginia Magazine, 30 Nov. 2021, https://northernvirginiamag.com/culture/culture-features/2021/11/24/slapp-laws-virginia/.

FP Staff. "Explained: Why Mads Mikkelsen Replaced Johnny Depp as Grindelwald in Fantastic Beasts 3-Entertainment News , Firstpost." Firstpost, 29 June 2021, https://www.firstpost.com/entertainment/explained-why-mads-mikkelsen-replaced-johnny-depp-as-grindelwald-in-fantastic-beasts-3-9763461.html#:~:text=Johnny%20Depp's%20exit%20from%20Fantastic,Heard%20against%20a%20UK%20newspaper.

HyperEntertainment. "Here's the Audio Where Amber Heard Mocks Johnny Depp." YouTube, YouTube, 1 Feb. 2020, https://www.youtube.com/watch?v=Lc4hf4w7QXA.

Pasquini, Maria. "Penélope Cruz and Winona Ryder Defend Johnny Depp in His Defamation Lawsuit against Amber Heard." PEOPLE.com, 14 Mar. 2020, https://people.com/movies/penelope-cruz-winona-ryder-defend-johnny-depp-defamation-lawsuit-amber-heard/.

Patten, Dominic. "Johnny Depp & Amber Heard's $100m Legal War Calls James Franco, Paul Bettany, Elon Musk, Disney & Warner Bros Reps as Witnesses at Trial; Jason Momoa & Bryan Lourd Emails Added to Court Docket." Deadline, Deadline, 18 Mar. 2022, https://deadline.com/2022/03/johnny-depp-trial-amber-heard-lawsuit-domestic-abuse-james-franco-paul-bettany-elon-musk-disney-lapd-witnesses-1234982065/.

Quinn, Ben. "Johnny Depp Told Bodyguard That Amber Heard 'Cut My Finger Off'." The Guardian, Guardian News and Media, 14 July 2020, https://www.theguardian.com/film/2020/jul/14/johnny-depp-told-bodyguard-that-amber-heard-cut-my-finger-off.

Ruby, Jennifer. "Amber Heard Is Still Yet to Give the Bulk of Her £5million Divorce Settlement to Charity ." Daily Mail Online, Associated Newspapers, 8 Jan. 2021, https://www.dailymail.co.uk/news/article-9128225/Amber-Heard-bulk-5million-divorce-settlement-charity.html.

Sarkisian, Jacob, and Zac Ntim. "A Complete Timeline of Johnny Depp and Amber Heard's Tumultuous Relationship." Insider, Insider, 25 Mar. 2021, https://www.insider.com/johnny-depp-amber-heard-relationship-timeline-2020-7.

Steinbuch, Yaron. "Johnny Depp Says 'No One Safe' from Cancel Culture, 'Rush to Judgment'." Page Six, Page Six, 23 Sept. 2021, https://pagesix.com/2021/09/23/johnny-depp-says-no-one-safe-from-cancel-culture/#:~:text=in%20new%20window.

Stolworthy, Jacob. "Johnny Depp Has Been Officially Dropped from Pirates of the Caribbean." The Independent, Independent Digital News and Media, 22 Dec. 2018, https://www.independent.co.uk/arts-entertainment/films/news/johnny-depp-pirates-of-the-caribbean-dropped-disney-reboot-captain-jack-sparrow-release-a8695916.html.

White, Chris. "Amber Heard Hired Private Investigator to Dig up Dirt on Johnny Depp during Their Nasty Legal Battle." Daily Mail Online, Associated Newspapers, 1 Apr. 2020, https://www.dailymail.co.uk/news/article-8171963/Amber-Heard-hired-private-investigator-dig-dirt-Johnny-Depp-nasty-legal-battle.html.

Zilber, Ariel. "Penelope Cruz Backs Johnny Depp in His Defamation Suit against Amber Heard." Daily Mail Online, Associated Newspapers, 14 Mar. 2020, https://www.dailymail.co.uk/news/article-8112583/Penelope-Cruz-backs-Johnny-Depp-defamation-suit-against-Amber-Heard.html.