Black women are three to four times more likely to die from a pregnancy-related complication than white women. The estimated maternal mortality rate in America for white women is 17 for every 100,000, but 43 for every 100,000 for black women. Even recognized by the CDC, there are clear racial disparities in healthcare that put black women at this higher risk. Additionally, knowing that two-thirds of maternal mortalities are preventable, it can be said that if these disparities didn't exist, or weren't as severe, many of these mothers would still be alive. Racial disparities in healthcare include less access to quality healthcare and insurance for minorities, structural racism, and bias – which, in other terms, is just blatant racism from the medical practitioners these women trust with their lives and their baby's.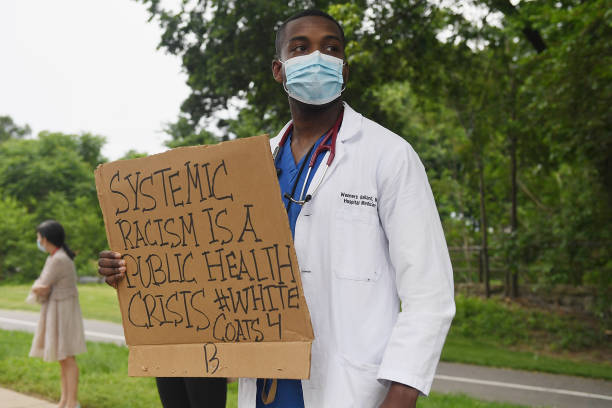 Black women are paid just 63 cents for every dollar a white man makes, making black women and their families often have to choose between essentials like housing, food, and healthcare. Quality healthcare and health insurance will usually fall last on the tier of immediate importance for these families, making pregnant black women less likely to seek prenatal and postpartum care than white women; 15% of women who died from pregnancy-related causes didn't have health insurance. With the average cost of uninsured prenatal care being $2,000, in addition to the average vaginal delivery costing $5,000 – $11,000 and any additional, exorbitant costs that can arise from complications during or after the pregnancy, how do we expect the uninsured and underpaid to afford this? Aasta D. Mehta, MD, the medical officer of women's health at the Philadelphia Department of Public Health and director of the Philadelphia Maternal Mortality Program, says, "Access to insurance is a critical piece in overall good health. If patients need a follow-up and things like that, they may not be able to get it because they've lost their health insurance." The causes for the mortalities of these women occur at all stages of pregnancy and often require medical attention to resolve. Without insurance, these issues remain unaddressed and far too often lead to preventable casualties.
It may be more meaningful to explain the severity of structural racism and bias in healthcare through real-life examples. These statistics aren't just numbers, they are women who lost their lives, mothers who left children and families behind because of our healthcare system's shortcomings.
One example of the dangers of structural racism and bias is Shalon Irving, a 36-year-old black woman who, after doing very well in the hospital for two days following her C-section, was sent home early. When she got home, concerns arose, and in the next few weeks she made numerous visits to her primary care physicians for a hematoma at her incision site, spiking blood pressure, headaches, blurred vision, swelling legs, and abnormally fast weight gain. Shalon was assured by her doctors that everything she was experiencing was normal, and when she was finally prescribed blood pressure medication to address one of her many symptoms, she collapsed and died; her autopsy revealed that her death was related to high blood pressure. The dismissal Shalon faced was likely due to her doctors' own bias and the structural racism that pushes providers to invalidate black women's symptoms. An explanation of this was proposed by Khiara Bridges in her book Reproducing Race: An Ethnography of Pregnancy as a Site of Racialization through a view she calls "obstetrical and gynecological hardiness." This myth proposes that black people have thicker skin and greater pain tolerance than white people, leading to the persistent invalidation of black women's pain during and after pregnancy. This myth dates all the way back to slavery, but still persists today in a form of medical bias that is unnecessarily claiming lives, including that of Shalon Irving, a woman who dedicated her career to fighting structural inequality and health disparities.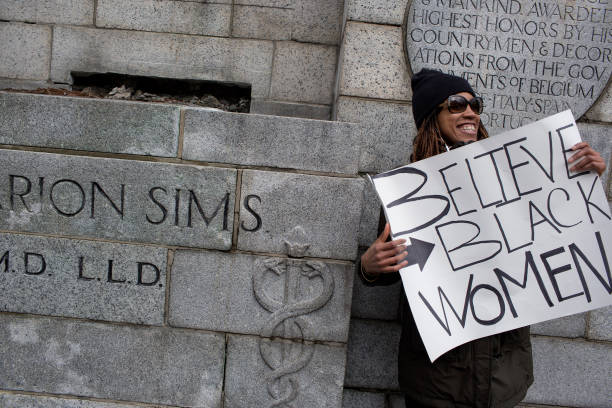 If we are paying these women 63 cents for every dollar they should be making, how do we expect them to afford quality healthcare and health insurance? Furthermore, how do we expect them to pay for the insanely steep costs of healthcare in America? Even with health insurance, the racism black women face when trying to receive medical care is far too often enough to take their lives alone. Additionally, this blog post only addresses black maternal mortalities, but other minorities are at great risk as well. There are ways to address and possibly improve these mortalities, and they call for major changes to healthcare, insurance, the wage gap, and the education of healthcare providers in the attempt to eliminate this fatal bias so many people face. We are not powerless in this fight – we can vote for those who support these healthcare changes, and we can tell the stories of the women who fell victim to medical racism.