We all know or at least should be aware that women often struggle in the workplace. This struggle includes a lack of respect, harassment and unequal pay. These issues occur in large business firms, universities, law firms, and even in sports.
https://www.barewalls.com/posters-art-prints/unequal-opportunity.html
Today I want to bring to light how unfairly women have been treated in the athletic world. More specifically, the inequalities in the WNBA compared to the NBA. 
Now, playing basketball is not all just shits and giggles it requires a lot of hard work, skill development, and time! Spending hours, days, weeks, and months away from family and friends really takes a toll on a player. You would think that the WNBA and NBA would get paid the same amount of money for doing the same exact thing. Unfortunately, it is the opposite! Starting salaries for the WNBA is $50,000 while the max for a veteran player is only $115,500. In comparison, some men in the NBA who get benched are paid $500,000. The NBA pays its players about 50% of the leagues revenue and the WNBA pays the players 25% of the leagues revenue. If fans of basketball supported the WNBA this would be a different conversation.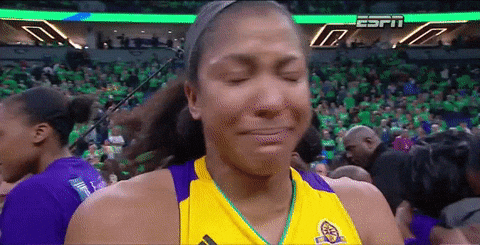 Women who want to continue playing basketball after the collegiate level many times look to go overseas. By going overseas, women are able to create a name for them while gaining experience of playing in other countries and getting paid more. The starting pay for women overseas is $100,000. This amount of money is double of what they would get playing in the WNBA in the US.
For 20 years now there is here has been a release of NBA2k (which is just a video game that allows you to be a player in the NBA). A big question in the sports field was why was the WNBA never an option for females. You have women constantly supporting and buying the game for their boyfriends. But it was never an option for a woman to buy the game and play with someone who looks like her. 
Players in the NBA have noticed the inequalities that women in the WNBA have been through and have stepped out. Big time players such as, Lebron James, Dwayne Wade, and Kobe Bryant have made it  a point to stand up for women's basketball and support games and even speaking up about their payroll. The newest release of 2k which was NBA 2k20 has now gotten women involved. There is an option to play in the WNBA with mvps, choosing your own team, and even creating your own player.
https://www.theodysseyonline.com/wnba-problem
Though this is a big step for the growth of women's basketball there is still a long way to go! Allowing young women to play with the favorite players in video games gives these girls confidence to do what they love every day. Also seeing women in 2k now gives young female athletes the courage to want to continue on to professional basketball if they see women are being respected in the athletic field.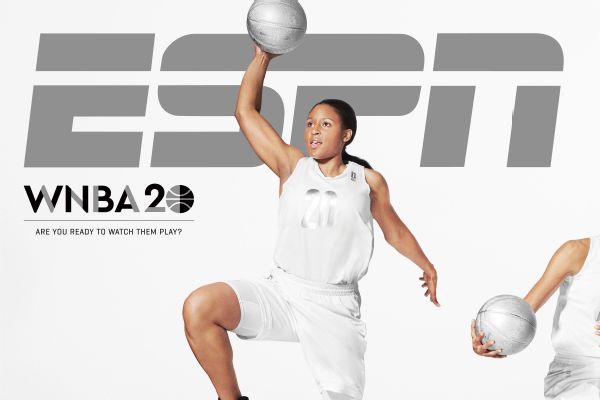 https://www.espn.com/wnba/story/_/id/16256278/twenty-years-later-look-back-wnba-first-game