For weeks, I have felt dumbstruck and speechless, stuck with horrible thoughts, statistics, stories and worries in my head. I wouldn't be surprised if you too, dear reader, felt similarly.
I find myself overwhelmed at night when my parents put on the evening news. Straddling the line between being informed and being too freaked out to function is hard to do, especially when the evening news rolls on at dinner time. I normally gobble the news up, but I have had a hard time touching it as much recently.
Schoolwork has been about all I have focused on the past month. It may seem helpful but it actually drives me insane, my internal monologue asking "how could you expect me to do this, to care about this, to do this work well?" I know that professors and faculty are in a tough spot too; they're human as well, feeling similar stresses and pain, while also wanting to fulfill their job requirements and duty as a teacher. I recognize and appreciate that, but I still feel this inordinate pressure to do well, to try so hard. I've felt like some professors are more understanding than others when it comes to the stress we're all under right now; I wish that more recognized how hard it can be to complete assignments right now, and took a step back from the desire to challenge us to instead just educate us. I feel challenged enough without being saddled with more expectations.
On social media, you see people talk about how "if you don't do it now, you didn't lack the time you lacked the discipline", that if you DON'T learn a new skill or talent in this time we've been forced to take, then you're lazy. I just can't agree with this. This time isn't normal, okay, or good. It is NOT about being disciplined. Yes, structure definitely helps, but it isn't about writing the next bestseller or rounding out your portfolio. While watching Netflix all day may not make you feel good inside, it's okay to recognize that some days will be better than others. We can't expect ourselves to float through this time unscathed and without paralyzing fear and uncertainty. I know that once school is over, I will be improving some of my rudimentary skills, like sewing and calligraphy. But it's too much to expect everyone to have "discipline" at a time when so much has been taken and so much remains to be seen.
When I'm not doing classwork, I find myself gravitating towards media that doesn't make me feel bad. You would think that that's a lot of things we entertain ourselves with, but I find that it's a good balance of content and entertainment to keep your interest piqued without making you despair for the world all the time.
TV AND MOVIES
The Great British Bake-Off: Truly one of my favorite things in this world, several seasons are available on Netflix and TV. Watch amateur home bakers in the UK tackle 3 challenges every week for a chance to be crowned the winner- no cash prizes here, but a rather beautiful and special cake stand! This show is so peaceful while still keeping my attention, making me laugh and crave sweets (you may find yourself baking). I like putting it on while I cook and eat lunch, providing some background entertainment without needing to see every frame.
Psych: This show was a big part of my life growing up, and while I don't love a lot of American crime procedural shows, I love this show. It's funny, unique, and always has interesting stories and guest stars. I've fallen back into watching it the past month, as USA network has been airing a Psych marathon every Thursday, all day. This Thursday is the last one I believe, covering seasons 7-8, but you can always check it out on Amazon Prime or on Peacock when it launches later this summer. My favorite episodes are "Scary Sherry: Bianca's Toast", "Black and Tan: A Crime of Fashion", and of course the Yin Yang trilogy of season finales.
Studio Ghibli movies: Nothing sets my soul at rest quite like a Studio Ghibli movie. These movies are enjoyable for all ages, covering so many topics in beautiful ways. Personal favorites include Howl's Moving Castle, Whisper of the Heart, and From Up on Poppy Hill. I think particularly relevant to the productivity issue I mentioned earlier would be Kiki's Delivery Service, about a young witch who feels like she may have lost her powers. I was fortunate enough to visit the museum in Tokyo last year, and it really solidified how special this production company is.
Pride and Prejudice (2005): Look, I'm not saying this is a superior version to the 1995 miniseries. I'm just saying that I LIKE watching this movie more, I love the director and how he makes such atmospheric and beautiful movies. I also can't help but love the *hand flex* scene. The Colin Firth miniseries included the golden trousers/lake swim scene, so why can't I enjoy the quirks added to this one?
Also check out: Bon Appetit YouTube channel (I know it isn't traditional media, but man does this channel make me feel better! It also makes me hungry…)
Books
Crazy Rich Asians Trilogy by Kevin Kwan: I'm not saying I stayed up all night last night finishing the final book, Rich People Problems, but I'm also not saying that I didn't. These books are FUN. It's a consumerist, couture and luxury wasteland of generational wealth, new money, and elitism spanning the globe. I love the movie, and I was really interested in the books. I don't normally read books you'd call "fun", but this was a nice break from my normal reading list. I definitely couldn't put these down. I recommend this to anyone looking for a light but entertaining read.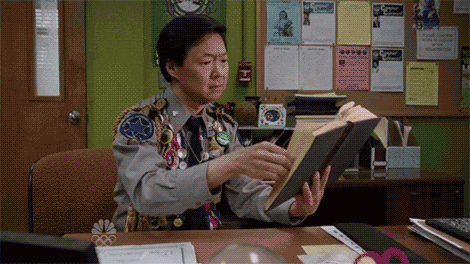 A Little Life by Hanya Yanagihara: On the other end of the spectrum totally comes this whopping 700+ page novel about friendship, love, and trauma covering a group of friends as they age, homing in on our protagonist Jude. If there's anything I want to take advantage of during all this time, it is to read the long books I always struggle to start during the school year. This book is tough, and it is definitely long. But I loved it; I've thought of it quite often in the past month since I read it, and when something sticks to me like this book has, I know I really enjoyed it. I recommend it to anyone who checks the content warnings and wants to *feel*.
Also check out: Where the Crawdads Sing by Delia Owens, the Winternight Trilogy by Katherine Arden.
And with that, I'm out! Thank you for joining me these past few months, I've been so thankful to have a platform to share my own voice on. Never did I think I'd join a feminist blogging collective, but I've learned so much and I'm so glad I have.
Stay healthy, stay safe, be smart, and I hope to see you again someday soon.