When I got the email that JMU was switching their classes to online and asking people not to return to campus, I was heartbroken and kind of scared. I knew this was a serious situation, but I didn't realize exactly how serious until then. They didn't even want us coming back to our off-campus housing. That was my home. Students all over the country are experiencing a huge shift in their normal, everyday lives. I packed up my apartment in Harrisonburg and came back to northern VA to be with my family. I'm not the type of person who can adapt easily to unexpected changes in my daily routine so this has been difficult for me. At JMU I had a schedule of when I went to class, when I went to the gym, when I did homework, etc. Now I'm finding it a bit stressful and hard to get my work done. At JMU I would always find myself at Shenandoah Joe's (the wonderful coffee shop downtown next to Benny's) every day to do my homework or study. Now that coffee shops and libraries are closed I'm struggling to find a good place to do my work. Currently, I am working from my bedroom, but there are so many distractions here. I have managed to completely rearrange my furniture, deep clean my whole room, sort through all my clothes and organize my closet. I'm the type of person who needs a clean environment to work in, which can be so easily distracting when I feel like one thing is out of place or looks "messy".
The anxiety brought on by this entire situation is the worst part. My first day back home I laid in bed and cried for a while, my heart felt like it was going to beat out of my chest and I couldn't control my shaking. I no longer have a job, I no longer have a solid schedule, my study abroad was cancelled so now I have to somehow make up all the credits I was going to get this summer and I had just purchased my flight for my study abroad trip which I will not be getting a refund for. I'm not sure what I'm going to do if Maymester classes get cancelled as well, but that's a whole another battle to tackle. There's a lot on my mind right now and it's scary not knowing when this whole thing will end. I so badly just want everything to go back to normal. I feel a constant pressure in my chest from all the anxiety I am feeling right now. I have struggled to get my mind off of this situation and I am the type of person who needs distractions to avoid being consumed by my anxiety and depression. It's hard to find those distractions with everything being closed right now.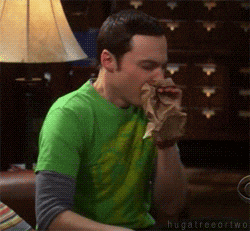 So, I've had to get a little creative. I started by creating a schedule for myself and sticking to it the best I can. I hope that this will help anyone who is struggling out there. I only have one class that meets at the same time as we met in person on campus, but my schedule looks something like this:
I wake up, eat breakfast, stretch, and wash my face. I take my time doing this and use this time to get in the right mindset for the day to be productive.
Then I do a few hours of homework and studying (sometimes I will play some soft music and thankfully the weather has been nice lately so I'll open my windows to try to get some fresh air).
After that I will do a workout. Exercise is what helps me deal with my anxiety and depression the best, so I really look forward to this part in my day. If I can, I will workout outside.
Then I'll eat lunch and take some time to relax. I've been cleaning a lot lately which I find pretty relaxing and nothing feels better than a clean room. I also decided to buy a ukulele because I never learned how to play an instrument growing up, and I regret that. I figured it's never too late to start and what better time to learn a new hobby than now?
At the end of my day, my family will eat dinner together and then do something like watch a movie or play card games together. I've loved this part in our day because it's been so long since my whole family has been together. Next year my youngest sibling will be going to college as well, and he decided to go to a school in Canada, so I know our family time will be very limited when that happens. In a way, I guess I am grateful that we are all forced to be home together right now.
Creating a schedule for myself has really helped me deal with this change. It's so easy to be unmotivated right now with all that is going on but trying to stick to your old schedule the best you can might help bring a little bit of normalcy to your day. Something else that has really helped me is setting a day aside for a self-care day. I chose Saturday. Even if you can only devote part of your day, make sure you take the time to do something for yourself. Personally, I like to do a spa day. I want to end this post by talking about a few positive things that have happened since the coronavirus outbreak. (https://news.sky.com/story/coronavirus-nine-good-things-to-come-out-of-covid-19-pandemic-11959667)
Supermarkets have started giving a few hours in the morning strictly to elderly shoppers to limit the amount of people in the store and to also give them a chance to get the supplies they need before everyone else comes to stock up. I know some of my family members have really appreciated this change and it has helped them get the things they need with less of a risk of becoming infected.
Due to things being shutdown, one positive that has come from that is the amount of pollution has decreased. The death rate due to pollution will continue to decrease as long as this last. Our air quality has improved which helps both people and the environment.
The Four Seasons hotel is offering free rooms to NYC health care workers so they don't have to go home and potentially spread the disease to their families. Other places such as pizza places and restaurants are offering free food to health care workers as well! Hopefully the free hotel room trend can spread to other places in the U.S. and world as well. Also, a huge shoutout to health care workers who are working around the clock to save as many people as possible.
In these trying times, it's important to remind yourself of the positives that are coming from this situation. Be sure to check on your family, your neighbors, your friends, and yourself. We will all get through this together! Stay safe and stay healthy 🙂